Beaches of Caprera-la Maddalena-Gallura-Sardinia
The island of Caprera is part of the archipelago of La Maddalena, located along the north-eastern coast of Sardinia. Is connected to the main island (Mary Magdalene) from a bridge. Is rich in pine forests, sandy coves and clear waters. The seabed of sand extol the extraordinary colors of the sea. Although it has more than 40 km of coastline unlike La Maddalena has a panoramic road network provides easy access to the beaches. Known worldwide for hosting Giuseppe Garibaldi.

Cala Coticcio è one of the most beautiful beaches of the archipelago of La Maddalena. Located on the southeast coast of the island of Caprera, is also known as the Tahiti, for its extraordinary beauty reminiscent of distant and exotic paradises. fine white sand and crystal clear waters of different shades of Turquoise, shallow waters rich in fish, particularly popular with snorkelers. Lonely and wild nature is set in a Cove surrounded by beautiful pink granite rocks, surrounded by Mediterranean vegetation. the sweet smell of Juniper, cysts and mastic trees perfume the air all around is one of the most attractive beaches of Sardinia
Cala Andreani: This beach is located along the southern coast of the island surrounded by a wild and untouched nature. Like all beaches on the island is characterized by fine white sand that is mirrored on crystal clear waters. The seabed is low and sandy and some pink granite rocks floating placid sea. Behind thick vegetation offers shelter from the summer heat and a little privacy.
The Shipwreck Beach: is situated at the tip of the peninsula of Punta Rossa. Its name derives from the presence, on the shore of the remains, now half-buried, a skeleton of a coal ship aground after a fire on board. Small size is characterized by white sand which contrasts with a clear blue sea sandy bottom. Behind him is limited by a fragrant Mediterranean vegetation.
Cala Brigantina: This beach is one of the most beautiful of the island. Hidden along the East Coast this is actually two creeks, a larger and a smaller one slightly detached on its left, characterized by candida clear and transparent waters sand of an extraordinary turquoise color
Cala Caprese: Cala Caprese: consists actually from 3 coves located in a Cove along the North coast of the island. The beaches are separated by granite rocks covered with a fragrant Mediterranean vegetation. Fine, white sand and crystal clear waters. Accessible only by sea.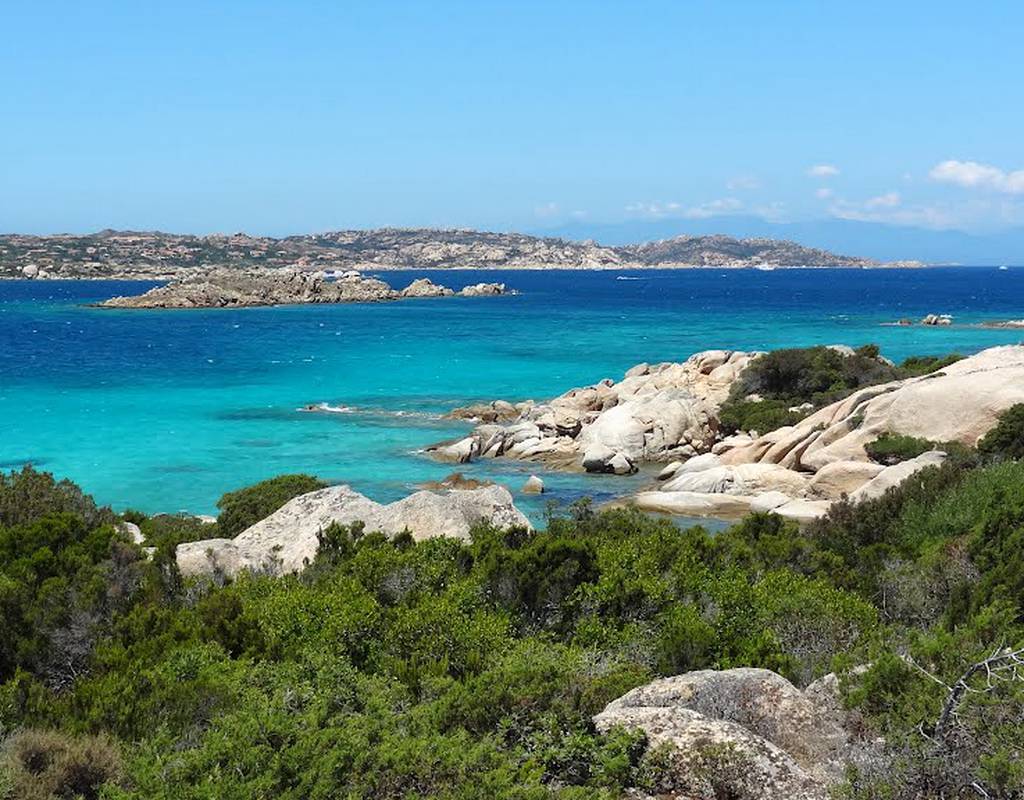 Cala Garibaldi: è located along the western coast of the island. a golden expanse that is mirrored on waters and transparent. Giuseppe Garibaldi in the past used this Cove as private dock.
Cala Napoletana: Cala Napoletana: located along the Northwestern coast of the island consists of two beautiful bays, white sand and very fine which is reflected in the crystal clear water changing colours. The seabed is low and Sandy. Accessible by sea.
Cala Portese or beach of the two seas: è characterized by a very fine white sand and crystal clear sandy bottom. Is located in the southern part of the island.
Cala Serena: It stretches along the western coast of the island. A Crescent of white sand bordered by a green and fragrant Mediterranean vegetation. The crystal clear waters of innumerable shades of blue has a shallow and Sandy while here and the outcrop rocks and shoals. Recently was voted by the Americans as the most romantic beach in the world.

Photo: by Panoramio


Do you want to come on holiday to Sardinia and visit these beaches?
For a free quote or just for information